Artisana Organics Gets C.L.E.A.N.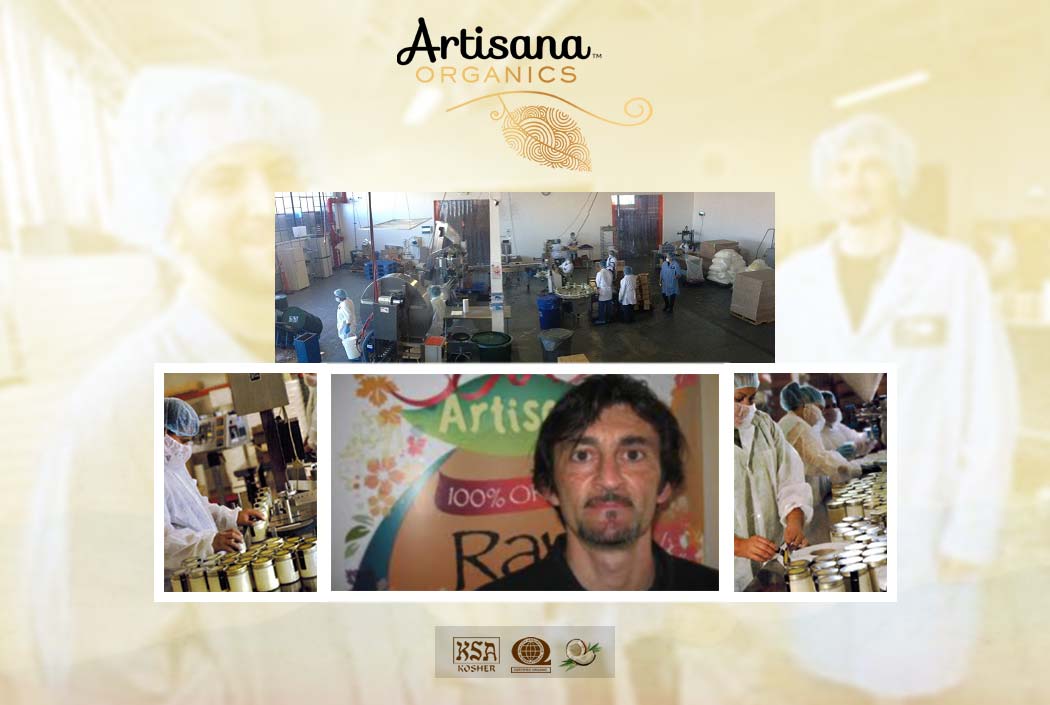 Certified Artisana Organics Products
Artisana Organics manufactures high quality, luxurious butters made from nuts, seeds and coconut products. We provide a wide range of products and services within the Organic Food Industry.
Our facility in Oakland, California is state of the art and we pride ourselves on delivering high quality products. Our products are GMO Free, QAI certified Organic, KSA certified Kosher, Vegan, Gluten Free & Soy Free.
We avoid problems where possible and manage them with excellence when they occur so our customers can focus on growing their businesses.
"Our mission and role in the world is to promote healthy foods, operate in an ecologically sustainable way and to be an active member of our communities. We do this competitively and by providing value and that is where all of our values come together."
Call the C.L.E.A.N./R.A.W. team to set up time to learn more about the background for the Certification and the process for getting your products certified.
Or you may attend the Webinar REDISCOVERING GOOD FOOD where the Chairman of the committee for C.L.E.A.N./R.A.W. certifications standard defines and explains the new parameters for good, clean food.
REDISCOVERING GOOD FOOD
For far too long, we have all focused on what food is "bad" for us. Don't eat too much fat. Sugar, salt and caffeine are bad. Stay away from GMOs and pesticides. A more positive and beneficial approach for consumers is to provide them a framework to understand what is good and clean food.
In early 2014, leaders of the "raw food" community and stakeholders in the natural products industry, including retailers such as Whole Foods, participated in a series of workshops, conferences and public hearings, facilitated by Dr. V.A. Shiva Ayyadurai, an MIT-trained Systems Biologist, to define what is "raw food." What emerged was not only a definition of raw food but an International Standard, developed bottoms-up by the food manufacturing community, for good, clean and wholesome food.
Whether you are a consumer, manufacturer, retailer or someone who is interested in health, attending this webinar will help you create a healthier world for you, your family and your community.
If you are unable to join the webinar, click on the button below to request a 1-on-1 session with a Food Certification Consultant.