Health-Ade Gets C.L.E.A.N.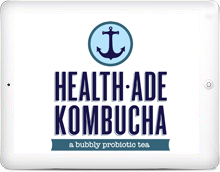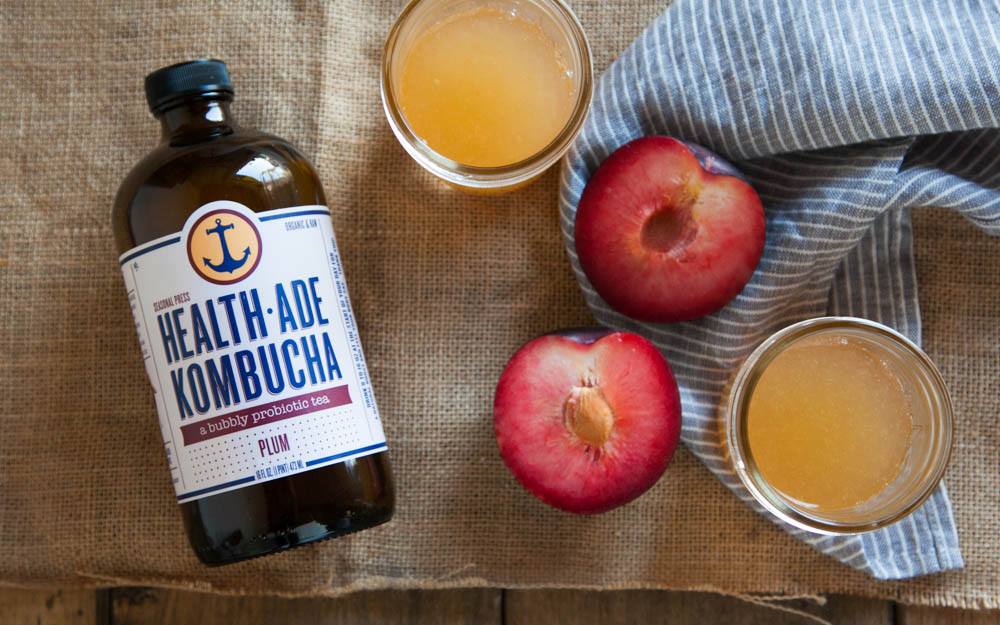 HEALTH-Ade Gets C.L.E.A.N.
Certified Health-Ade Products
Health-Ade was founded by a husband, wife, and best friend all looking to make the best tasting & highest quality kombucha you can buy and find ways to pioneer the scaling of this very natural process without succumbing to market pressures or compromised quality.
Hand-crafted the "old-fashioned way"–the way nature intended–Health-Ade does everything possible to guarantee the best brew out there, including (but not limited to): produce in an all-glass process to ensure no plastic/metal leaching, ferment in super-small batches (2.5 gallons!) to allow for premium control over quality, and flavor only with the highest quality ingredients we can find, like raw cold-pressed juice. We never come close to using fake fermentation agents, flavorings, or chemicals, and rely heavily on nature, not dollars, to decide when the product is ready.
Non-GMO project verified, and certified organic, kosher, vegan, and gluten-free, Health-Ade heavily supports the REAL FOOD movement in their local communities, and is actively expanding their reach to become a valuable national brand.
We want you to love your life and follow your gut!
Health-Ade makes it their mission to inspire others to love their life and self so much that they altogether forget about fear. "Follow your gut," our live-by-motto, means that we believe the answer you're seeking is always within, and we support your search to live a happier and healthier life, one kombucha at a time!
Brewed 100% in Los Angeles, California
Send Us a Message
Or Call us:
1 617-500-8345