Health-Ade Gets C.L.E.A.N.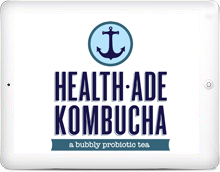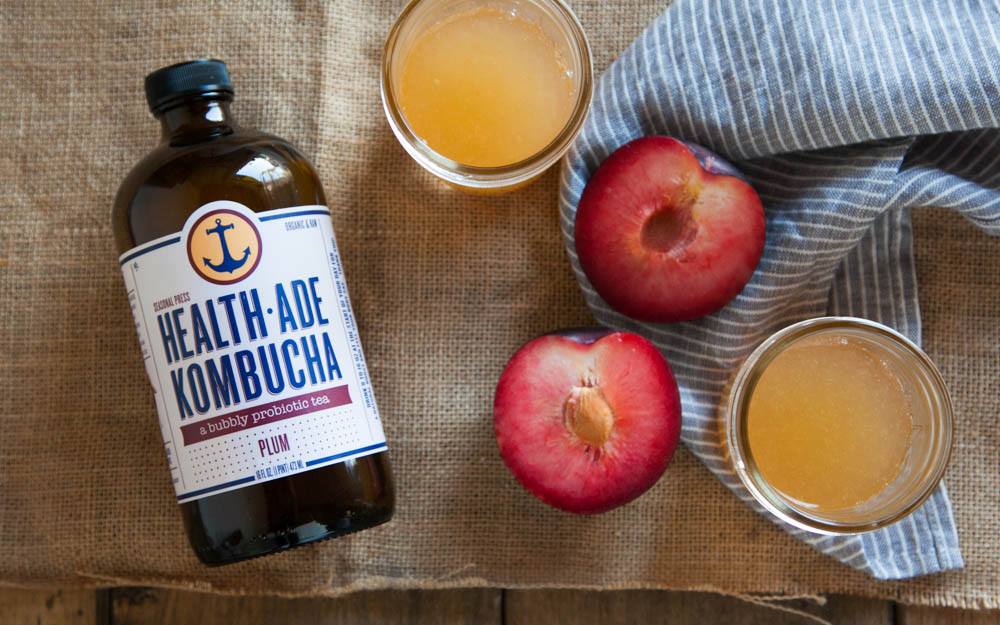 HEALTH-Ade Gets C.L.E.A.N.
Certified Health-Ade Products
Health-Ade was founded by a husband, wife, and best friend all looking to make the best tasting & highest quality kombucha you can buy and find ways to pioneer the scaling of this very natural process without succumbing to market pressures or compromised quality.
Hand-crafted the "old-fashioned way"–the way nature intended–Health-Ade does everything possible to guarantee the best brew out there, including (but not limited to): produce in an all-glass process to ensure no plastic/metal leaching, ferment in super-small batches (2.5 gallons!) to allow for premium control over quality, and flavor only with the highest quality ingredients we can find, like raw cold-pressed juice. We never come close to using fake fermentation agents, flavorings, or chemicals, and rely heavily on nature, not dollars, to decide when the product is ready.
Non-GMO project verified, and certified organic, kosher, vegan, and gluten-free, Health-Ade heavily supports the REAL FOOD movement in their local communities, and is actively expanding their reach to become a valuable national brand.
We want you to love your life and follow your gut!
Health-Ade makes it their mission to inspire others to love their life and self so much that they altogether forget about fear. "Follow your gut," our live-by-motto, means that we believe the answer you're seeking is always within, and we support your search to live a happier and healthier life, one kombucha at a time!
Brewed 100% in Los Angeles, California
Call the C.L.E.A.N./R.A.W. team to set up time to learn more about the background for the Certification and the process for getting your products certified.
Or you may attend the Webinar REDISCOVERING GOOD FOOD where the Chairman of the committee for C.L.E.A.N./R.A.W. certifications standard defines and explains the new parameters for good, clean food.
REDISCOVERING GOOD FOOD
For far too long, we have all focused on what food is "bad" for us. Don't eat too much fat. Sugar, salt and caffeine are bad. Stay away from GMOs and pesticides. A more positive and beneficial approach for consumers is to provide them a framework to understand what is good and clean food.
In early 2014, leaders of the "raw food" community and stakeholders in the natural products industry, including retailers such as Whole Foods, participated in a series of workshops, conferences and public hearings, facilitated by Dr. V.A. Shiva Ayyadurai, an MIT-trained Systems Biologist, to define what is "raw food." What emerged was not only a definition of raw food but an International Standard, developed bottoms-up by the food manufacturing community, for good, clean and wholesome food.
Whether you are a consumer, manufacturer, retailer or someone who is interested in health, attending this webinar will help you create a healthier world for you, your family and your community.
If you are unable to join the webinar, click on the button below to request a 1-on-1 session with a Food Certification Consultant.