Parry Nutraceuticals Gets C.L.E.A.N.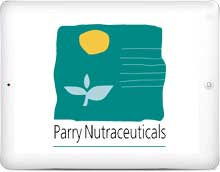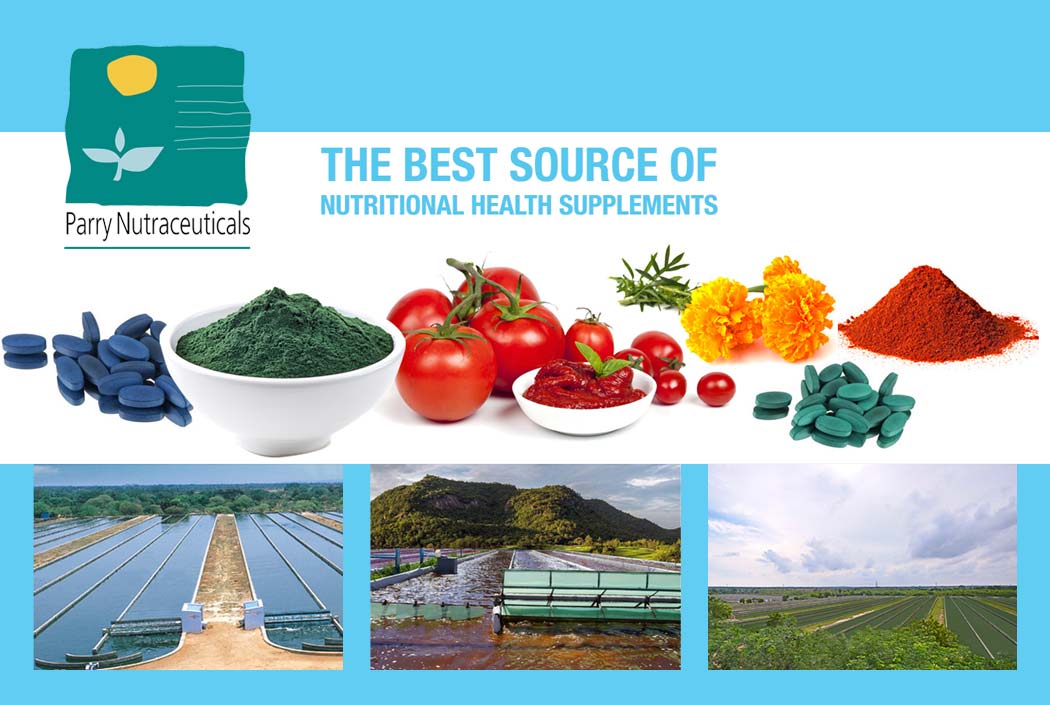 Parry Nutraceuticals
Certified Parry Nutraceuticals Products
Parry Nutraceuticals is a division of EID Parry (I) Ltd., and a part of the USD 4.4 billion Murugappa Group.
Headquartered in Chennai, India, E.I.D. Parry has been synonymous with dynamism since 1788. It became a part of the Murugappa Group, one of India's leading business conglomerates, in 1981.
Market leaders in diverse areas of business, including Engineering, Abrasives, Finance, General Insurance, Cycles, Sugar, Farm Inputs, Fertilizers, Plantations, Bio-products and Nutraceuticals, the Group's 28 businesses have manufacturing facilities spread across 13 states in India.
As a global leader in micro-algal technology, Parry Nutraceuticals focuses on good health by harnessing the richness of nature backed by technology in cultivation, extraction and formulation. We have been globally acknowledged for our world-class manufacturing and research facilities. Parry Nutraceuticals products have become an integral part of several major brands in more than 40 countries. The main markets are North America, Europe, South East Asia and the Far East for many years now.
Parry Nutraceuticals pioneered micro-algae cultivation in the market of dietary supplements and has been instrumental in bringing to the market algae-based products like Spirulina, Astaxanthin and Natural Mixed Carotenoids. Algae cultivation continues to be a proprietary knowledge known only to a few groups, and mastering this expertise has been the cornerstone of Nutraceuticals dominant presence in this field.
Parry Nutraceuticals is the only company in the world to cultivate all three microalgae – Spirulina, Astaxanthin and Chlorella for human health. At the forefront of our product range is Parry's Organic Spirulina, developed through more than two decades of research in the field of micro-algal technology. Today our expertise spans across related products as well.
Call the C.L.E.A.N./R.A.W. team to set up time to learn more about the background for the Certification and the process for getting your products certified.
Or you may attend the Webinar REDISCOVERING GOOD FOOD where the Chairman of the committee for C.L.E.A.N./R.A.W. certifications standard defines and explains the new parameters for good, clean food.
REDISCOVERING GOOD FOOD
For far too long, we have all focused on what food is "bad" for us. Don't eat too much fat. Sugar, salt and caffeine are bad. Stay away from GMOs and pesticides. A more positive and beneficial approach for consumers is to provide them a framework to understand what is good and clean food.
In early 2014, leaders of the "raw food" community and stakeholders in the natural products industry, including retailers such as Whole Foods, participated in a series of workshops, conferences and public hearings, facilitated by Dr. V.A. Shiva Ayyadurai, an MIT-trained Systems Biologist, to define what is "raw food." What emerged was not only a definition of raw food but an International Standard, developed bottoms-up by the food manufacturing community, for good, clean and wholesome food.
Whether you are a consumer, manufacturer, retailer or someone who is interested in health, attending this webinar will help you create a healthier world for you, your family and your community.
If you are unable to join the webinar, click on the button below to request a 1-on-1 session with a Food Certification Consultant.