Kalustyan Corporation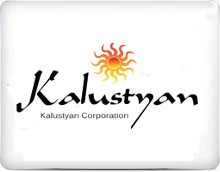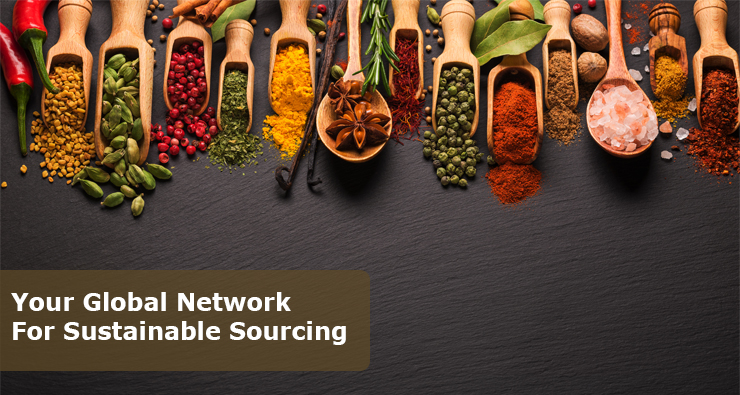 Certified Kalustyan Products
Allspice
Anise
Basil
Black Pepper
Bay Leaves
Caraway
Cardamom
Cinnamon
Cloves
Coriander
Celery Seeds
Cumin
Dil Weed
Dil Seed
Fennel
Fenugreek
Ginger
Garlic
Mace
Marjoram
Mint
Nutmeg
Oregano
Onion
Paprika
Poppy Seed
Parsley
Red Pepper
Rosemary
Sage
Sassafras
Sesame Seed
Savory
Saffron
Tarragon
Thyme
Turmeric
White Pepper
Black Caraway
Sumac
Kalustyan Corporation
Kalustyan Corporation is the leader in the industry for ethically and responsibly sourced Herbs and Spices. Kalustyan began merchandising imported specialty goods from around the world in New York City in 1948. Since then, Kalustyan has grown to be one of the world's most established, family-owned Herb & Spice processors. We spend our time hand-picking and vetting each and every one of our suppliers. Our Center for Quality Excellence dispatches our Global Audit team to regularly visit and evaluate our suppliers, ensuring a steady stream of pure, wholesome, and unadulterated goods. Our patented cryogenic milling process ensures the highest and volatile oil content. Excellent suppliers and state of the art production methods result in the pungent and vibrant finished product that is expected from Kalustyan.
Socially responsibility and reducing our carbon foot print is the least we can do to ensure a brighter future for the generations to come. Whether it be from our water and paper conservation systems or our solar energy production, sustainability is the very fiber that holds Kalustyan firm and grounded. Our function in the world of herbs & spices is to provide you with the highest quality product that Mother Nature can provide.
Mission
To provide the benefits of direct sustainable sourcing with the assurances of a known domestic eco-friendly brand, by creating a global network of partnerships of forward thinking industry leaders.
Vision
Be the trusted global supplier of spice and flavor ingredients to the food industry while providing the benefits of direct sustainable and ethical sourcing with the assurance of a well-known, eco-friendly brand, by creating a network of partnerships of forward thinking industry leaders while keeping in mind the basic concept of, "One Team, One Goal".
For more info, visit www.kalustyan.com.
Send Us a Message
Or Call us:
1 617 234 1710