NutriGold Gets C.L.E.A.N.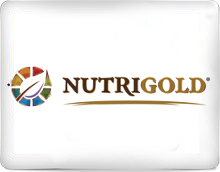 Certified NutriGold Products
At NutriGold, we don't do any of the amazing things we do to make a splash, to prove those people who said "it couldn't be done" wrong (although, that's certainly a bonus), to be controversial, to differentiate our brand, or to justify charging a "premium" price for our products like others do. We do what we do because our company is defined by integrity, and that means doing the right thing even if nobody's going to know whether we did it or not.
Clinically-proven, premium ingredients with a documented record of safety and effectiveness.
Voluntary, extensive third party testing of all raw materials and finished products for identity, purity, and potency.
Uncompromising efforts to manufacture products without Stearates, Laurates, Sulfates, or Dioxides.
Resolute efforts to ensure that the raw materials and finished products are free of allergens and GMOs.
Stringent verification of the integrity of its partners along the supply chain.
NutriGold wants consumers to make informed purchasing decisions & help us raise the bar on quality for the rest of the industry to follow.
We are doing Vitamins, herbs & supplements made with organic, whole-food, and clinically proven ingredients. No GMOs, artificial ingredients, or preservatives.


Send Us a Message
Or Call us:
1 617-500-8345