May 2023 Newsletter
Hello,
Below is our newsletter for May 2023. If you have not yet had a consultation with one of our scientists to see if you are qualified for the R.A.W./C.L.E.A.N. Certification, please select a date and time that works best for you:
Book consultation with a scientist.

Client Spotlight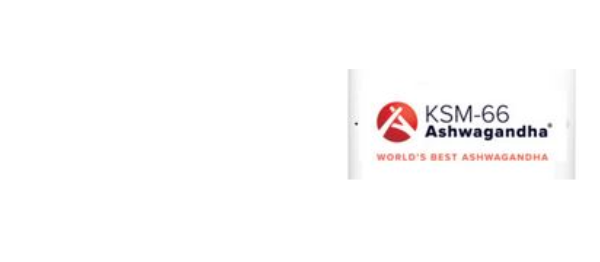 Ashwagandha is the flagship herb of Ayurveda, the traditional system of medicine from India. This herb has been known for centuries but is only now experiencing major growth worldwide because of a burst of recent studies in pharmacology.

KSM-66 is an ashwagandha extract made by Ixoreal Biomed, created via a process that took 14 years of R&D to develop and refine. KSM-66 is the highest concentration extract on the world market today that is drawn using only the roots of the ashwagandha plant. It is produced using the first-of-its-kind extraction process, based on "Green-Chemistry" principles, without using alcohol or any other chemical solvents.

KSM-66 Ashwagandha's substantiated structure/function claims for its psychological and physiological wellness benefits are in accordance with the requirements of the Dietary Supplement Health and Education Act of 1994. Backed by several randomized, double-blind, placebo controlled human clinical trials, following are some examples of claims that KSM-66 Ashwagandha features:
• Helps promote a healthy response to everyday stress, over-work and fatigue*
• Helps support normal levels of mental clarity, concentration and alertness*
• Helps support normal levels of vigor and performance*
• Helps enhance sports performance*
Featured Members
Statement From Our Executive Director
Hope you are doing well! The R.A.W./C.L.E.A.N. Food Certification is pioneering a Standard for the global clean food movement. The Certification represents a science-based, integrative methodology to capture the "farm to table" journey of food. This month we spotlight Gomacro, an incredible company whose Alfalfa defines what the R.A.W./C.L.E.A.N. movement is all about.
Warmest regards,

Michelle Jeffalone
Executive Director
C.L.E.A.N./R.A.W. Certifications are holistic systems certifications for packaged food products and supplements, which integrate multiple aspects of the production process from ingredient selection to manufacturing to delivery – the entire supply chain.

They embrace and include other food certification requirements and principles like GMP, HACCP, FSMA, HARPC, USDA Organic, Non-GMO and more, and are applicable to a wide range of packaged food products and supplements, including snack bars, health drinks, fermented beverages, ready-to-eat foods, juices, oils, functional foods, and nutritional supplements.

Certified C.L.E.A.N. and Certified R.A.W. are projects of
International Center for Integrative Systems,
an ANSI member and a 501(c)(3) not-for-profit organization.
701 Concord Avenue, Cambridge, MA 02138. Phone: +1.617.234.1710
© 2023. International Center for Integrative Systems. All rights reserved.